---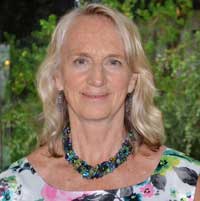 Sally Yasukawa is a Chinese Medicine Practitioner and Healer based in the Sydney area of NSW Australia.
She has spent almost 40 years studying, practicing and teaching Traditional Chinese Medicine, Taoist philosophy, Chinese Internal Martial Arts (Taijiquan), Qigong, and Metaphysical Healing. She is a skilled acupuncturist, as well as an expert in tuna (qi energy massage), qi-energy healing—(and also in Usui Reiki), Chinese herbs, and advanced meditative and visualization practices.
She is the owner of Tao Way of Life

She is especially involved with teaching Qigong and Chinese Tantric techniques to help women balance and resolve any issues with menstrual cycles, feminine sexuality, and infertility.
Her education includes Shanghai College of Traditional Chinese Medicine,

Lindlahr College – Perth Australia (Metaphysics), and Chi Chinese Healing College.

Accreditations and Certifications:
Certificate of Remedial Massage, New South Wales College of Natural Therapies, 1978.
Certificate of Acupuncture. Shanghai College of TCM 1982; and Zheijiang TCM Research Institute, 1983.
Australian Traditional Medicine Society accredited Acupuncturist & Chinese Remedial Massage Therapist [member number 0280].
Australian Health Practitioner Regulation Agency [AHPRA] registered Chinese Medicine Practitioner, Acupuncturist [registration number CMR0001762198].
Energetic Healing Association accredited Reiki & Qi Gong Healing Therapist [member number FO 163].
---
For further Information about Tao Way of Life, and Sally Yasukawa's articles, newsletters, workshops; and her CDs Five Elements: Guided Imageries; The Golden Flower Guided Imagery; and The Deer Exercise: Taoist Tantric Qi Gong Exercise for Women and Men go to www.taowayoflife.com

Also, Sally Yasukawa and Zhang Hao. Tai Chi: Harmonious Balance, DVD.