---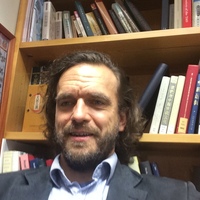 Michael Stanley-Baker is an Assistant Professor in History at the School of Humanities, and of Medical Humanities at the Lee Kong Chian School of Medicine, at Nanyang Technological University, Singapore.
He holds a PhD in Medical History from University College London, and a clinical degree in Chinese medicine. He has held research appointments at the Wellcome Centre for History of Medicine, the Needham Research Institute in Cambridge, the Max Planck Institute for the History of Science in Berlin, Academia Sinica in Taipei, and the KFG for Multiple Secularities at the University of Leipzig. He has received research funding from the Wellcome Trust, Max Planck Institute, Chiang Ching-kuo Foundation, Taiwan Ministry of Education, Taiwan Ministry of Science and Technology, Singapore Ministry of Education, Singapore National Heritage Board, and Henry Luce Foundation/ACLS, and AHRC and Royal Historical Society in the UK.
Michael Stanley-Baker holds a DiplAC for the practice of acupuncture, and a three-year diploma in Chinese medicine, acupuncture and tuina. He is a twenty-year practitioner of yoga, taiji and martial arts. His research is concerned with the broader therapeutic culture of medieval China, especially that which is recorded in the Daoist Canon.
Sources:
https://michaelstanley-baker.com/about-me/

and https://www.ucl.ac.uk/china-health/people/associates/dr-michael-stanley-baker

The website https://nanyang.academia.edu/MichaelStanleyBaker

lists his extensive publications.
Qi Encyclopedia also highly recommends his "Qi 氣 A Means Of Cohering Natural Knowledge." https://www.routledgehandbooks.com/doi/10.4324/9780203740262-4.

It investigates the origins, shifts in meaning, and broad applications of the term Qi. It forms Chapter Two of Routledge Handbook of Chinese Medicine, 2022. https://www.routledge.com/Routledge-Handbook-of-Chinese-Medicine/Lo-Stanley-Baker/p/book/9780415830645