---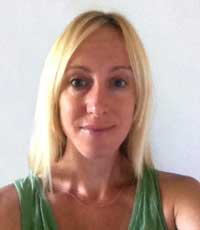 Emma Suttie, D.Ac, AP is the founder and director of Chinese Medicine Living.

Emma's love for Chinese Medicine began as a teenager when western medicine failed to correct underlying health issues she faced, but acupuncture and herbal treatments did. From that moment forward she was committed to extending this gift of health to others.
She received a Diploma of Acupuncture from the Institute of Traditional Medicine in Toronto in 2006. Over the next several years she worked at a number of multidisciplinary clinics developing her skills and techniques while working collaboratively with other health professionals, including medical doctors to restore health to her patients.
She is publisher and often author for Chinese Medicine Living.

She is a contributor to Acupuncture.com

and to Chinese Medicine Digital Magazine.

Emma also is a martial artist having studied Kung Fu, Qigong and Taijiquan (Tai Chi) for more than eleven years. She uses certain techniques drawn from these traditions to help her patients to rebalance, and aid in their healing. She has lived and worked in China where she immersed herself in Chinese culture, helping her gain a deeper understanding of the medicine she practices. More about her life, vision and work may be found at www.chinesemedicineliving.com