---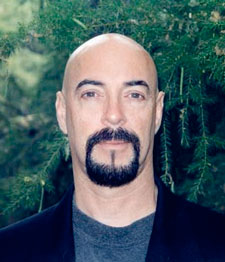 As a Doctor of Chinese Medicine, Jerry Alan Johnson is known both in China and the West as America's leading authority of Medical Qigong Therapy. Professor Johnson is licensed as a Doctor of Traditional Chinese Medicine (D.T.C.M.) in Beijing, China, by the People's Republic of China's Ministry of Health. He has created Medical Qigong programs which have been used by various Traditional Chinese Medicine Colleges and Medical Qigong Institutes in the United States, Bermuda, Brazil, Canada, Central America, Europe, and South Africa. He has written and published over six major clinical textbooks on the practice of Medical Qigong Therapy (see below).
He has also produced nineteen Instructional DVDs on Medical Qigong Therapy, including an Interactive Instructional CD-ROM using Medical Qigong Therapy for the Prevention and Treatment of Breast Disease, as well as two Meditation CDs. 
Professor Johnson is internationally recognized as a Master Instructor of Chinese Martial Arts, having studied many styles for over forty-eight years, including: Chen Taijiquan, Yang Taijiquan, Baguazhang (Pa Kua Chang), Yi-Quan, Xingyiquan; and Northern and Southern Shaolin forms. His martial arts articles have been published in thirty-three magazines and journals. His martial arts CV is at www.daoistmagic.com/martial-curriculum-vitae.

He is also a fully ordained Daoist Abbot. His Daoist Biography and CV are at: www.daoistmagic.com/profesor-johnsons.

Daoist Training instruction at: www.daoistmagic.com/daoist-training

A fuller biography of his life is at www.daoistmagic.com/professor-jerry-alan-johnson.

In 2017 he published his autobiography, A Master's Journey: Secret Memoirs of a Warrior, Healer, & Mystic.

His basic web page, Temple of Change and Transformation, is at www.daoistmagic.com/

 Information about his online instructional courses, books, DVDs is at https://bookstore.qigongmedicine.com/

---