---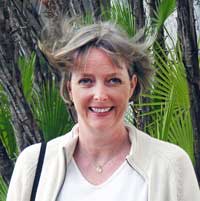 Livia Kohn, Ph.D., is Professor Emerita of Religion and East Asian Studies at Boston University. Her specialty is the study of the Daoist religion and Chinese traditional health practices.
She is the author or editor of over forty books. She founded and manages Three Pines Press

/ ("the Western voice of Daoism, focusing on all different aspects of philosophy and religion, history and today"), as well as serving as the executive editor of the Journal of Daoist Studies.

Further biographical and bibliographical information may be found at
"Livia Kohn." www.bu.edu

"Livia Kohn." de.wikipedia.org

"Livia Kohn, Author Page." Amazon.com

"Livia Kohn Books." Google.com